"TOPYX is the perfect LMS software solution for us. "
- David Adams, President of RiskManagment.com


---

The TOPYX LMS is a reliable and scalable platform that enables users to customize their learning experience. Enhance your learning and development programs with the following award-winning features - just a sample of the TOPYX LMS overview: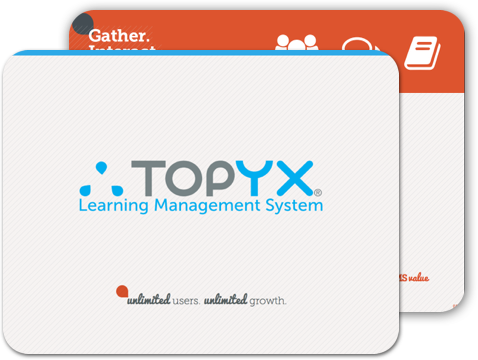 Content creation - Easily build learning and development programs.
SCORM & Tin Can API- Interoperability support with xAPI, LRS, and LTI.
Social learning - Share announcements and events in a collaborative online space.
Mobile learning - Create and browse learning content on your mobile device or tablet.
E-commerce - Monetize and deliver your curriculum to a wider audience.
Language packages - Support a global workforce with language localization.
Reporting - Communicate easily and intuitively with teams through statistics and reports.
Download the full overview to gain a deeper understanding of the many other features that the TOPYX LMS offers.